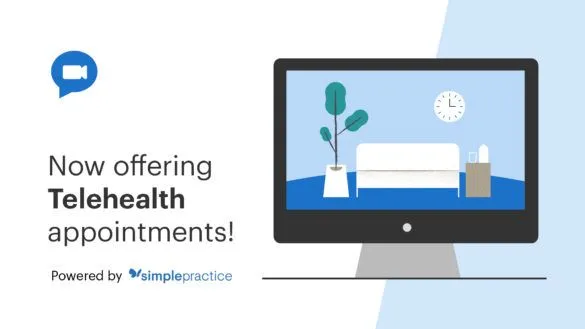 Currently Not Accepting New Clients
Wednesday & Thursday 9 AM-7 PM
Saturday 9 AM-3 PM
15 Minute Phone Consultations:
I am often in session when clients call so I suggest scheduling a time to connect.
Please use the contact form or client portal link to schedule a time for us to speak.
Phone consultation allows you the opportunity to ask questions about myself and my practice.
This also allows me time to offer a brief phone intake to to ensure t hat this is the appropriate level of care to meet your needs.
Please note that a phone consultation does not constitute a therapeutic relationship.
During the phone consult:
I will ask some screening questions, give you an opportunity to ask me about my practice, and discuss scheduling & insurance. Please be sure to have your insurance information available and allow for 15-20 minutes for this call &
Please be sure you are in a safe confidential location to speak freely about your concerns.
Existing Clients:
Please use the client portal to request new password, fill out forms, gain access to billing documents, virtual session links & schedule or cancel appointments.
Secure Client Portal:
https://colleen-zimberg-inspir...
This form is for general questions or messages to the practitioner. We are committed to your privacy.
Do not include confidential or private information regarding your health condition in this form or any other form found on this website.
Do include name age of client, contact person phone or email & best times for me to contact you.
I'm looking forward to assisting you to create a greater sense of wellness within!